---
 "I just saved £60 by getting this £49 Santa Costume, it is WORTH every penny!"

Enjoy your Christmas!! Ho Ho Ho!!!Merry Christmas!!!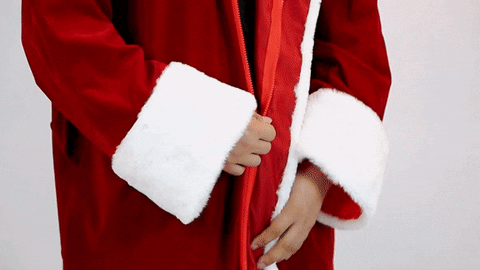 Why Choose Our Santa Costume ?

What Makes Our Santa Costume Special:
We choose premium material only ,makes the santa claus suit comfortable and durable for long time. Fabric is thick enough to keep you warm in winter.
✔ High Quality Material
✔ Skin Friendly

✔ Soft Touch & Comfortable
✔ Large Adjustable Belt
✔ Zipper Closure
✔ Very Easy To Wear
✔ Light Weight and Warm
Features:
✔ Deluxe Pattern: Our complete deluxe Wine Red Santa Suit has everything you need to be the perfect Santa Claus. Made of premium velvet, this adults men santa suit is comfortable and durable.
✔ Soft Wig and Beard: Elastic Wig have comfortable mesh net interior, Cozy and slender fringed whiskers with elastic can hang on your ears, looks superior and feel comfortable.
✔ Premium White Faux Fur: Soft faux fur keep you warm, also beautiful and comfortable. Dry cleaning recommended.
✔ Adjustable Leather Belt: The adjustable belt with metal gold buckle, durable for long time use, suitable for most people, do not worry about the waistline.
✔ Waterproof Boots Cover with White Faux Fur: High quality waterproof boots cover that is very sturdy, whether it's snow or rain.
Complete Santa Costume Includes:
-1x Santa Zipper Coat
-1x Santa Pants
-1x Santa Hat with Plush Pom
-1x White Beard
-1x Santa Wig
-1x Belt with Buckle
-1x Gold gift bag
-1x Boots
-1x Gloves 
-1x Gold bell & Glasses ( Free Gift )