---
Therapy can help but is expensive and not always convenient. Medication can reduce pain but has side effects. Edilyo™ Neck Tracion Device can help you relieve neck pain, and it is also a GREAT GIFT.
RELIEVE CERVICAL FATIGUE
The Edilyo™ Neck Tracion device uses pioneering patented technology. It circulates the bulge and deflates through the airbags on both sides and the bottom to form a specific pressure on the neck muscles which helps in restoring the optimal 26° spinal arch. This in turn relaxes the neck muscles, helps treat drooping, swollen and herniated cervical discs, and fights pain, shoulder pain, long-term dizziness and migraine headaches. The force is even and comfortable, and the blood that returns to the neck is accelerated.
By using the Edilyo™ Neck Tracion Device 15-Minute Regular Cervical Care Device, you can keep the cervical vertebrae active, and prevent cervical spondylosis (age-related wear and tear).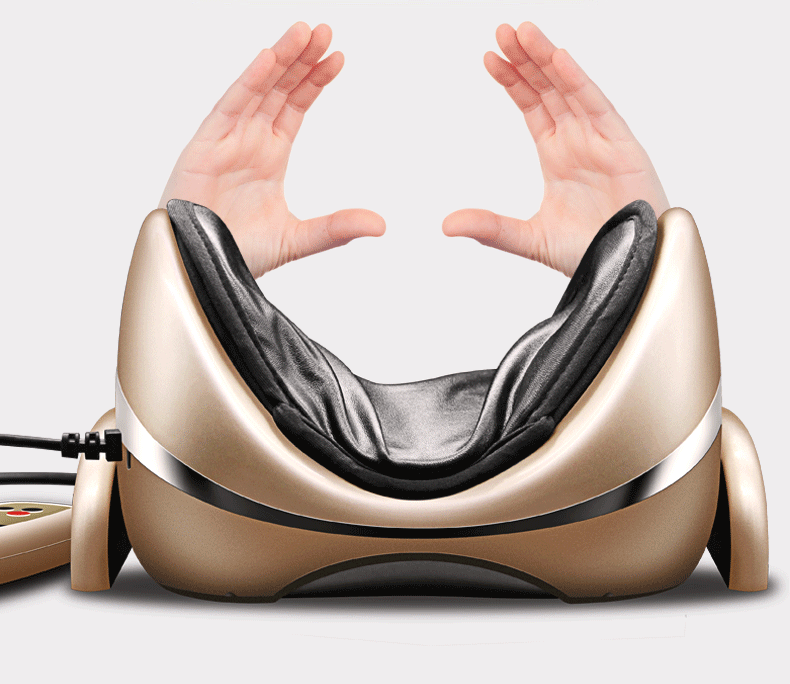 What does Edilyo™ Neck Tracion Device  solve?
Edilyo™ Neck Tracion Device is proven to help, improve and alleviate pain from these conditions.
✔️ Tight or Sore Muscle

✔️ Pinched or Trapped Nerves

✔️ Spondylosis (Neck Arthritis)
✔️ Headache From Neck Tension
✔️ 

Poor Body Posture
✔️ 

Compressed, Herniated, Bulging Discs
Completely SAFE with ZERO medications!
For many years treatment could only be done effectively by physical therapists through manual cervical traction, a process that is very expensive and requires regular appointments. Since the development of the revolutionary Edilyo™ Neck Tracion Device  technology, caring for the cervical spine has become cheap and easy; anyone can do it in the comfort of their own home.
Meet the Edilyo™ Neck Tracion Device 
The Multi-Functional Cervical Traction Device That is Going to Make Your Life Better!
 FEATURES:
✔️ Dynamic Neck Traction Therapy: Edilyo Neck Traction Device utilizes decompression therapy to relieves pressure on the cervical discs and restores the natural neck posture. The dynamic dual air tracion enables the neck muscles to relax and reduce tension to increase range of motion 
✔️ Vibration Massage: Use point-to-point high-frequency vibration to massage the neck points, relieve neck fatigue relieve headaches and improve stiff neck.
✔️ Low-Frequency Pulse Electrotherapy: Targets the cervical spine to improve blood circulation, improve range of motion, speed up healing and even prevent disuse atrophy.
✔️ Adjustable Heat Therapy: Three different temperature settings to select from, based on personal preferences which relieve muscle spasms and decrease joint stiffness.
 

SMART CONTROLLER:
SPECIFICATIONS:
Why the Edilyo™ Neck Tracion Device?
You might have already seen or heard other DIY cervical traction methods or devices but most of these methods have not been proven to be safe or effective. The Edilyo™ Neck Tracion Device  bidirectional motion technology has been scientifically proven to be both effective and safe when used properly.
Edilyo™ Neck Tracion Device was engineered to ensure everyone has access to the same cervical spine healthcare that physiotherapists provide without the expensive costs.

Package Includes: