---
Are you tired of using traditional eyelash curlers that leave your lashes looking limp and straight?
Get beautiful, long-lasting curls for both soft and thick lashes with our safe and easy-to-use Heated Eyelash Curler. No more short-lived curls or expensive treatments needed.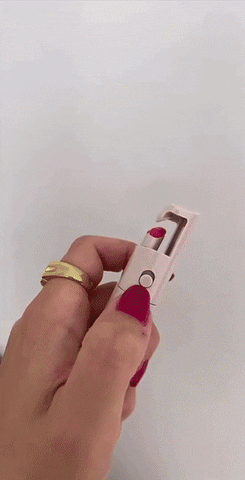 Why Choose Our Eyelash Curler:
✔ Our eyelash curler provides all-day, 24-hour curl retention.
✔ Safe & Lash-friendly heated eyelash curler
✔ 60S Quick heating
✔ Wide range works with any eye shapes
✔ Constant temperature prevents lash damage
✔ Compact design makes it ideal for taking on the go
✔ USB Rechargeable
Features:
 ✔ 60S Preheat & Safety Design: Our heated eyelash curler features a nickel-chromium alloy heating wire that preheats in just 60 seconds, reaching a safe temperature of 40-60 degrees that won't damage your lashes or cause discomfort.

✔ Magic Long Curler Lashes & 24H Long Lasting: Create natural, long-lasting curls in just 5-10 seconds with our precision-designed wide and curved press head that fits perfectly to your lashes and stays curled for up to 24 hours.

✔ Precision Lash Curler with Comfortable Grip: Our small eyelash curler features a comfortable, easy-to-grip polycarbonate shell with a round corner and frosted design, making it perfect for everyday use.

✔ Elastic Silicone & Easy-to-Clean: The updated silicone design is fully bouncy and soft, ensuring your lashes won't break during use. Plus, it's easy to clean with wet wipes and can be used repeatedly.

✔ Fits Any Eye Shape: Our premium heated eyelash curler features a heat protection groove that hugs every lash for incredible lifting and curling. It's pocket-sized for easy carrying and makes a great gift for women and girls, including those with Asian eyes.
Easy To Use:
Specifications:
Material: ABS 
Size: 3.5cm x 9.7cm
Weight: 40g
Package Includes:
1x Eyelash Curler
1x Charging cable
1x User manual