---
Display Your Kids Art Work!
Why Choose Our Front-Opening Art Frames:
✔ Made with high quality glossy acrylic sheet and environment friendly MDF frame molding.
✔ Shatter resistant glass
✔ Durable & Portable
✔ Easy to hang
✔ Easy to use
✔ Save time & Money
✔ Best gift for your kids
✔ Protective packaging & Safe delivery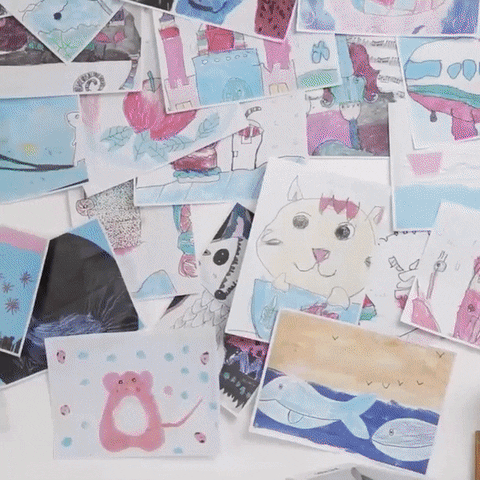 Features:
✔ HIGH CAPACITY: Our frames can hold up to 150 sheets of A4 paper at a time, which is three times the capacity of ordinary frames. The storage effect is more effective, cost-effective.

✔ DOUBLE FIXATION: The metal hanger has a strong weight-bearing effect and the transparent adhesive keeps the frame stable, this unique design gives more peace of mind for use.

✔ STABLE PAPER: The black elastic band can effectively hold the painting in the frame, so you can easily change your favorite painting without taking down the frame hanging on the wall.

✔ EASY OPENING: Our frames are designed with magnetic clasps and 180-degree metal hinge, asily open the artwork frame, and effectively lock the frame.

WIDE APPLICATION:
Display your pictures or handmade projects
Specifications:
Material: MDF frames with tempered glass
Package ‎size: 5.5 x 36.5 x 27.5cm
Inner frame size: 11.8 x 8.3 inches, can hold A4 drawing paper and below size drawing paper
Outer frame size: 13.8 x 10.4 x 0.66 inches
Package Includes:
1x Front-Opening Art Frames
1x User Manual