---
Wave goodbye to period pain 👋🏼 & say hello to... Our Period Relief Pad
The combination of heat & vibration stimulates your nerves, relaxes your muscles and relieves cramps within minutes.
She can be worn on your tummy or lower back. And her slim, lightweight design means you get instant relief whenever, wherever.
Why Choose Us?
✔ Reliefs Pain
✔ 4 Vibration Massage Modes
✔ 3 Heating Level Care
✔ Fully Adjustable Strap
✔ 5s Fast Heating
✔ Ultra-Low Noise
✔ Painless and Non-toxic
✔ Portable & Long Battery Life
✔ Unnoticeable under clothing
✔ Wireless & Rechargeable
✔ Lightweight & Comfortable
✔ Save Money & Time
How it works:
Imagine having a masseuse just for your cramps. Our Period Pain Relief Pad is a warm, relaxing massage that hits all the right spots.
Ditch the pills:
We've been taught to take pills that are riddled with harmful side-effects. Switch to our Period Pain Relief Pad for healthy, drug-free period cramp relief. 
Goodbye cramps:
This Period Pain Relief Pad starts soothing your cramps instantly —no matter how intense. With 3 unique modes, our period pain relief pad has your back no matter what.
Live life blissfully:
Now, you can take back control over your life. Stay on top of your school, work and your goals. Become the best version of yourself.

Your new best friend:
Unlike other options, our Period Pain Relief Pad really works. No setup, no subscriptions.

Her slim, lightweight design is comfortable. And instead of just masking your cramps, she stops them right at the source.
Easy To Use:
Put it on ...
Put it on:
Due to the adjustable strap precisely adaptable to your body.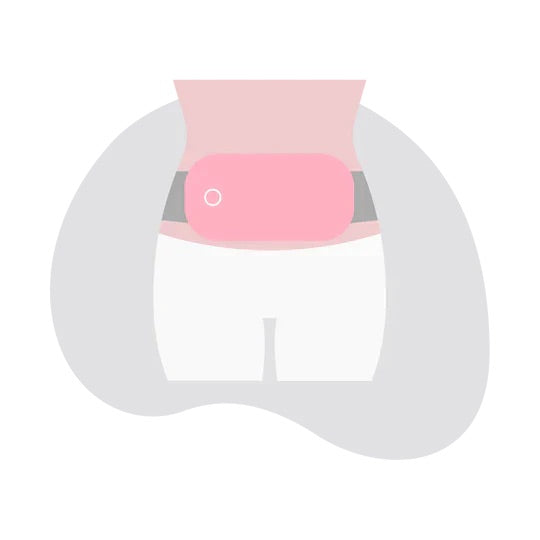 Press the button:
Choose between 3 relaxing heat as well as massage levels.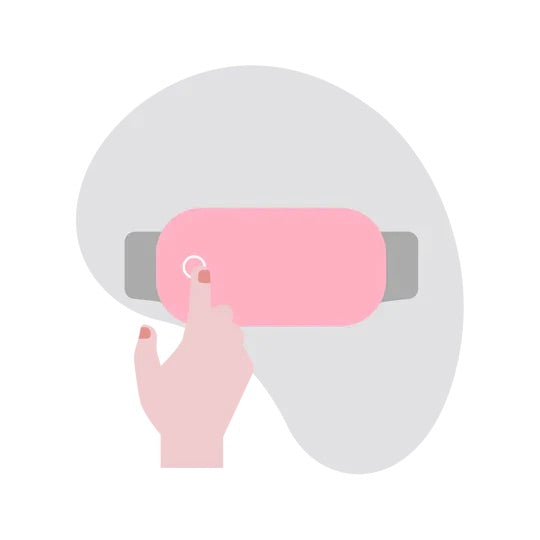 & Relax: That's it! The pad will do the rest while you enjoy your life pain-free.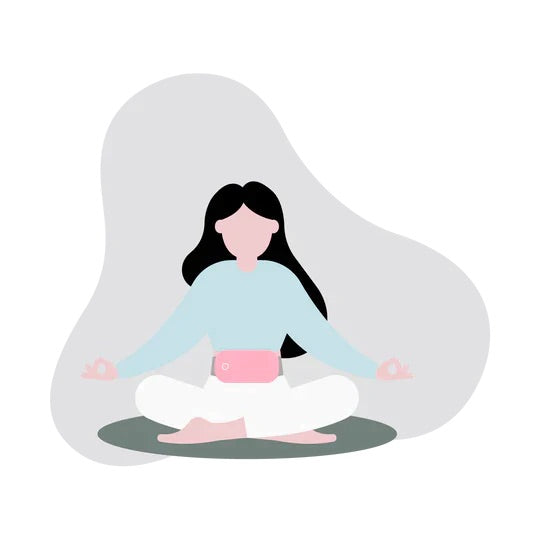 Pain free Guarantee:
We love the Period Pain Relief Pad just as much as you will love it, so we offer a risk-free 30-day money back guarantee.

If you're not satisfied, just send it back to us at any time & we'll give you a full refund!

Specifications:
Material: ABS & High-Quality Soft Fabric
Weight: 145g

Charging Voltage: 5V
Battery Capacity: 1800mAh

Full Charging time: 2 hours

Working time: 160 min

Warming gear: 50/55/60°C
Package Includes:
1 x Period Pain Relief Pad